Learn About Our Student Apartments In New Brunswick, NJ
As a parent, you want peace of mind that your student is living in a home-like environment where they can easily attend college and create their life. The Standard at New Brunswick is a student community with a quick commute to Rutgers University-New Brunswick. As such, students may retreat to their fully-furnished Rutgers off campus student apartment with ease. When your student lives with us, they are able to maintain an active, healthy lifestyle. Please review the following information about our student housing and feel free to contact us for more information.
Customized Furniture Packages
The student apartments at The Standard at New Brunswick are entirely ready for living, all that's missing is your student! All apartments are fully furnished with beds, couches, stainless steel appliances, TVs and more.
Pricing & Floor Plans
The Standard at New Brunswick provides studio and two- to five-bedroom apartment floor plans, which allows your student to live in a way that best fits their needs. Our student apartments near Rutgers come with affordable monthly installment payments and include features such as cable and high-speed internet.
Roommate Matching Via RoomSync
Are you looking for more control over how you are matched with roommates? Through the RoomSync app, residents are empowered to choose roommates and build a sense of community using lifestyle habits such as cleanliness levels, studying habits, sleep cycles, and more. RoomSync offers an experience that supports a diverse and inclusive matching community through gender-inclusive tools. Furthermore, the app recognizes the importance of living criteria like service and emotional support animals and factors this into the matching process.
Housing Contracts
Our housing contracts last for a duration of 12 months and begin in August and end in July on a yearly basis. By aligning our contracts this way, it allows students to follow the Rutger University-New Brunswick school year.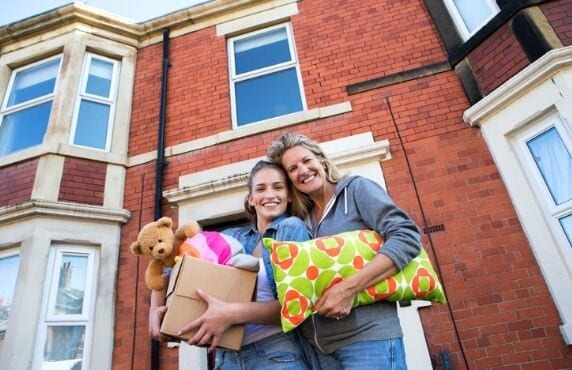 Upscale Amenities
Our residents have access to community amenities that are designed to further academic efforts and a social, healthy lifestyle. Residents can study and work on homework in our computer lounge, make lifelong friends in the clubroom or on the rooftop terrace, or boost their fitness regime in our state-of-the-art fitness facility.
On-Site Security
At The Standard at New Brunswick, we understand that the well-being of your student is a top concern for you. That's why our student community utilizes an electronic entry lock on the front door and for each individual bedroom.
High-Quality Construction
Our off campus student housing near Rutgers is brimming with high-quality architectural design and designer-finishes. Our community includes private, independently keyed bedrooms and construction features built with students in mind.